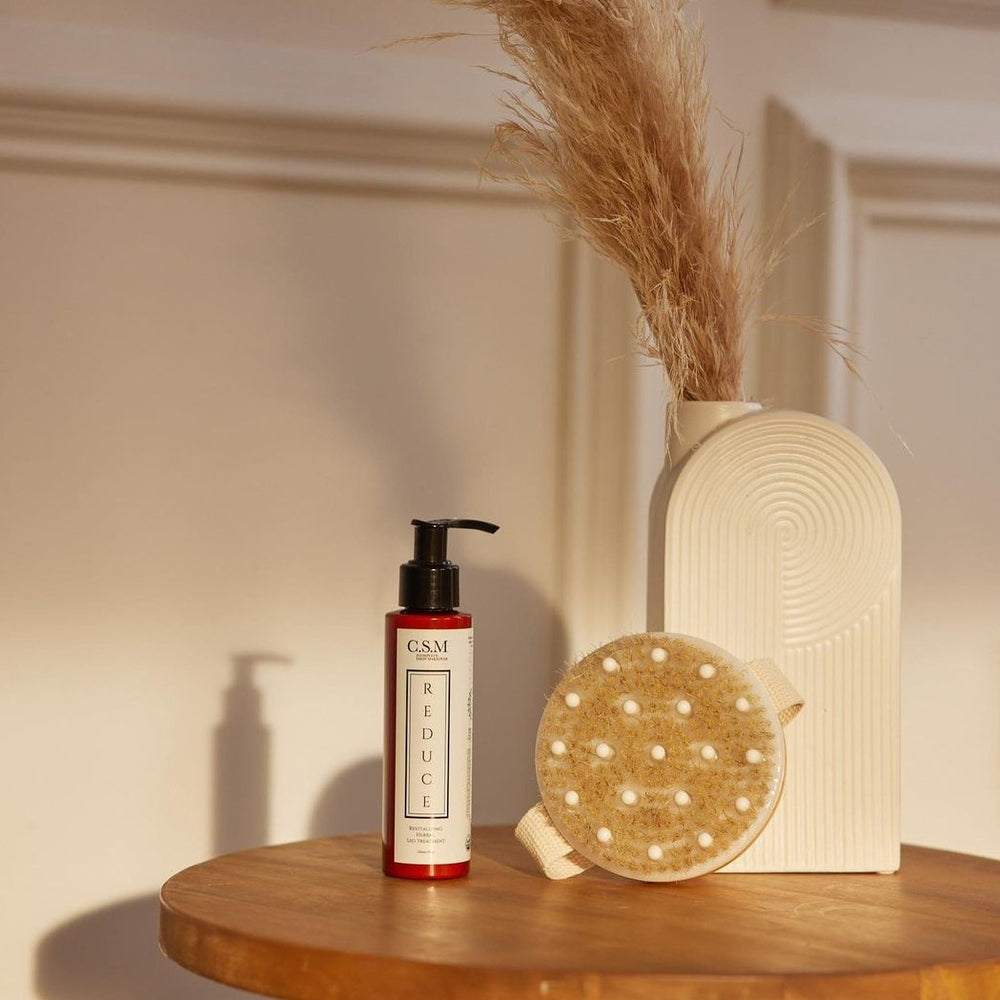 Tone Bundle
Save

13

%
Original Price
($40.00 value)
The "Best Dry Brush for Cellulite 2023" according to BYRDIE! Natural bristles on this dry and wet body brush provide better exfoliation to clear dead skin cells and reduce cellulite. The soft massage buds soothe muscles while natural bristles stimulate lymph nodes for improved circulation, boosting collagen production. The result? The clean, fresh glow of youthful skin. Yes, please!
A circulation treatment body serum so good you may consider giving up pants forever. This organic herbal formula is designed to firm, tighten, and tone your legs, hips, and thighs from the outside-in. This luxurious serum absorbs quickly with no sticky feeling (let's pass on that, thanks) to replenish your skin barrier with hydration, ceramides and antioxidants. Plus, it smells super dreamy thanks to a custom blend of essential oils and gives an energizing sensation.
This 2-piece set includes our bestselling Original Dry Brush and a full-sized bottle of REDUCE Revitalizing Herbal Leg Treatment.

• Visibly firms, improves cellulite & boosts Collagen production
• Stimulates circulation, lymphatic drainage & detoxification
• Gentle exfoliation removes dead skin cells for a glow
• Quick-absorbing body serum hydrates & replenishes your skin barrier
• The invigorating warming sensation lets you know it's working!

*Please consult your physician before using the REDUCE if you are pregnant or breastfeeding, and for conditions affecting the circulatory or lymph system(s).