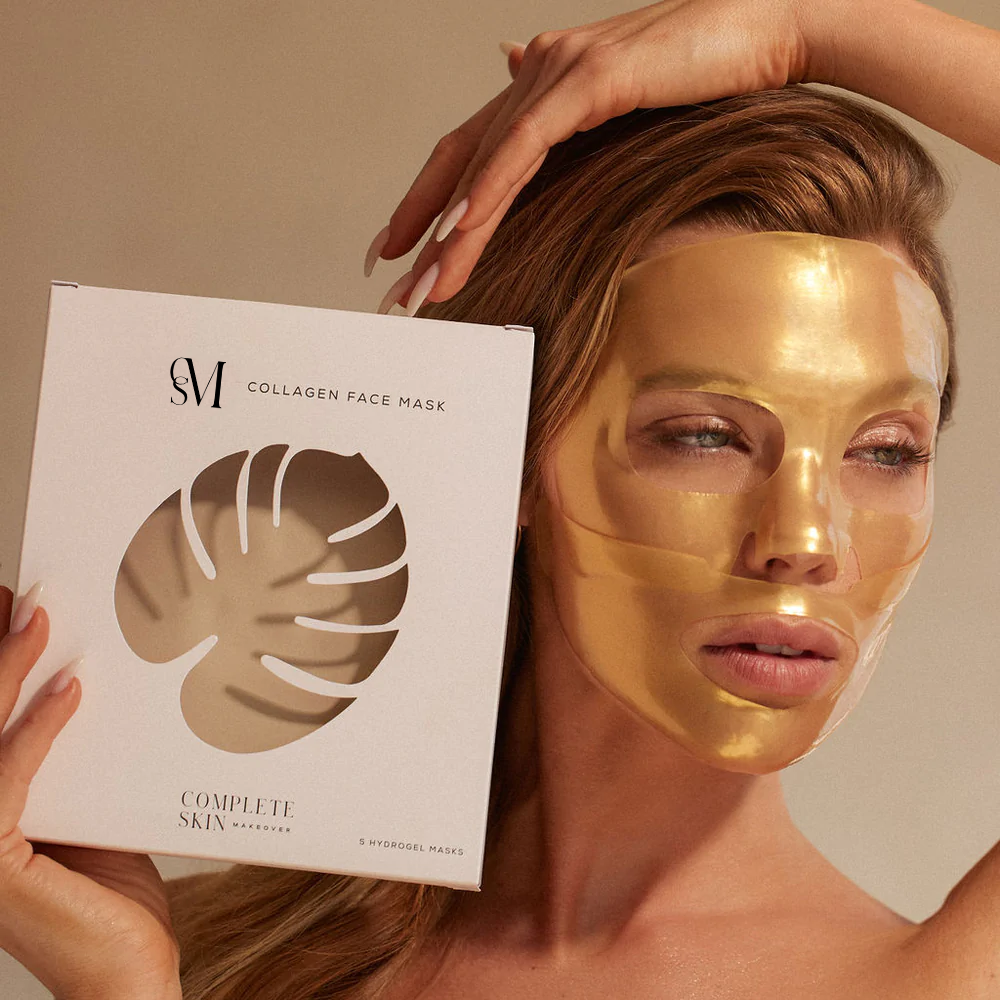 Collagen Face Mask
Save

15

%
Original Price
($40.00 value)
Shine your brightest and give your skin a brightening, hydrating boost whenever you like, with these luxurious hydrogel Collagen Face Masks. Each box contains five individual sachets. Erase the stress of the day away—this mask really feels like a magical quick fix when you need a little extra pampering. Why not indulge in an at-home spa day?
Active Ingredients: Gold, Niacinamide, and Collagen 
Clean Ingredients. Fragrance Free. Never Tested on Animals, Biodegradable Hydrogel
Keep skin youthful and elastic by slowing the breakdown of collagen.
Fight fine lines and wrinkles, so you feel your best in your natural beauty. Perfect for use before events… Or just to treat yourself!
See immediate results, like tighter, more plump skin after use. Also enjoy the long-term gain of slowing the aging process.