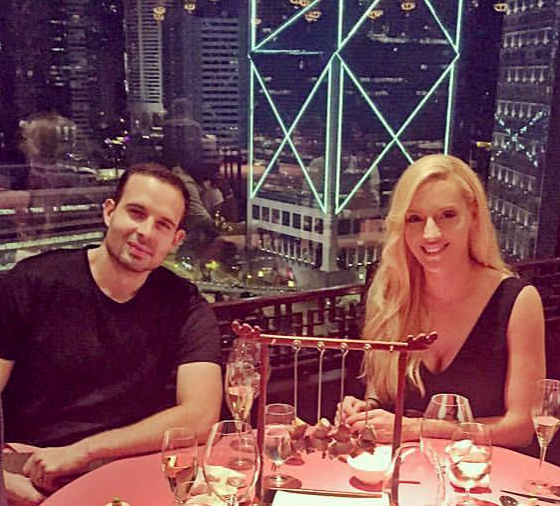 How CSM Started + How It's Going… Our founders' stories!
Reflecting on a year of elevated branding and commitment to clean beauty 
As clean beauty connoisseurs, we renew and refresh our skin on the daily. As business owners, we've rejuvenated our branding this year too. Lots of fresh looks, a new website, products, and packaging. 
It's been a lot to take on, but we're thrilled with the results (and hope you are too!).
At the end of each year, our team gathers to reflect on where we've been and formulates a clear vision for our path forward. ✨
How the CSM clean-beauty quest started.
This is Lacey here. 👋 When I was younger, I couldn't imagine a day when I actually felt confident, radiant, and healthy.
Looking back, I'm sad that I had this outlook. But today, I'm so thankful for my curiosity + willingness to try new things to get me where I am today—feeling radiant and healthy in my skin.  
I spent years in an endless loop of repeated letdowns from products that left my skin even worse than when I'd started. Sometimes, I'd find a potential winner that worked for a few days or weeks, only to realize a couple of months later that what I was using was harming my skin.
Eventually, after years of struggle trying to find the solution, I found the inspiration I needed to create products I could believe in. It only took moving across the world to get that inspo.😅
Living in Hong Kong was one of the best experiences of my life, and a big part of that was because I got introduced to natural options that aren't "trendy" here in the US. And they actually worked.
When I returned to the States, I dove headfirst into my newfound passion and created CSM with my husband, Keith. He had seen the changes I experienced, and because he was diving deep into his own path of healthy living, our decision to go after this mission together was a no-brainer. 🧠
That combined passion has bloomed beyond what we ever imagined. Now, I find fulfillment in providing effective clean options to others and by helping spread awareness about the beauty industry and holistic living in general. 
From overwhelm to simplicity.
It's shocking how some beauty brands pile on nasty ingredients that don't do your skin any good and can cause long-term harm. 📛
When you expose your body to the chemicals and toxins so common in the beauty industry, it does more than damage your skin. For me, it affected my daily life—I experienced all the things… from adverse skin reactions to social anxiety manifesting from discomfort in my body. 
There's a lot of confusing info out there when it comes to holistic living and clean beauty. It's overwhelming. Luckily, you don't have to take the scenic route as I did.
A vision of healthy beauty comes to life.
It's a lot easier when you start with something simple… That's why we've created products that simplify your routine so you can eliminate the need for multiple steps rather than muddying it up with more stuff in your bathroom cabinet. 
When we develop products, we always weigh the risk and rewards for our customers. The decision comes down to: Are there any potentially harmful side effects for our customers? If yes, we don't use it. Period.
That goes for every ingredient we put into our products and how the final formula works when it's packaged up and ready to use. 
We invest in testing our products extensively, and we question everything. If we see any adverse reactions in development, we pivot and create a new solution to ditch the harmful ingredients for something better. 🔬There's no space for shortcuts; No need for shady practices.
The CSM stance? We create better products to help you feel empowered—so you glow inside and out. 🌟
Exciting outlook for CSM and our mission of clean living + healthy beauty.
It's been a year of change, growth, and challenge (in a good way).
We've elevated our website and overall look, introduced exciting new products, and offered them in more eco-friendly packaging.  🌿
Our growth in this hyper-competitive space has been thrilling. But we're not in this to grow as fast as we can and then sell out. We're on a bigger mission to actually help people. 
We have some great ideas brewing for more products, but all in due time. And only if they serve a needed purpose. 
CSM is here to help you in your wellness journey—to experience living more fully and confidently. To know that what you're putting on your body is good for you. 💓
Commitment to a naturally bright future.
Our hearts are filled with gratitude and excitement for our community's love and support. It invigorates us to continue promoting our message of natural beauty—helping you live confidently in your skin.
And this is only the beginning. Thank you for being on this journey with us! 🙏