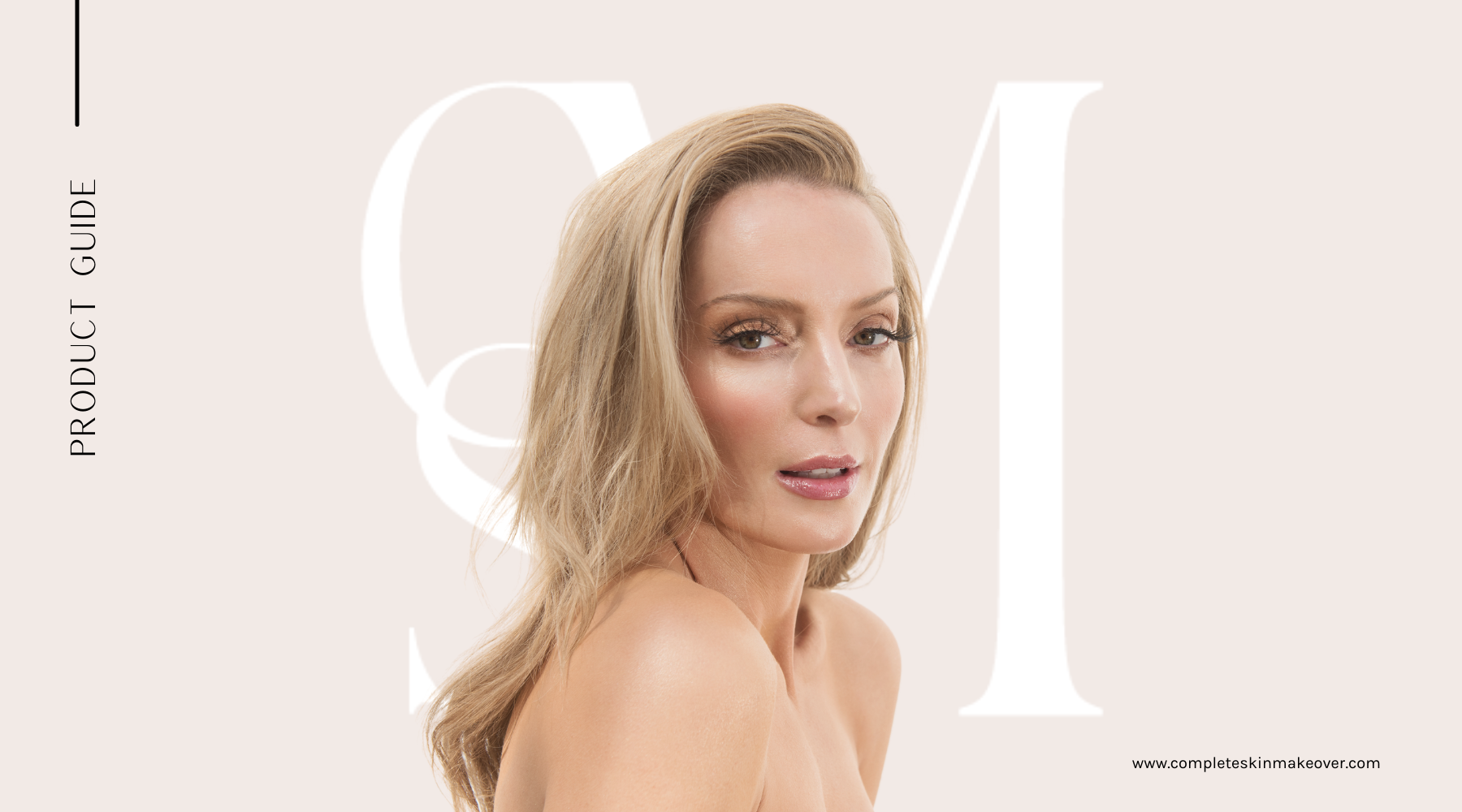 The Best Revitalizing Herbal Treatment For Cellulite
You must be tired of the trial-and-error journey to eliminate common skin problems like cellulite, sagging, veins, and the likes.  
And you must have tried countless procedures or skin tightening creams, but with no luck, you are still on the hunt. 
And now you are left with the question, "Does skin firming creams really work?"
Our answer is, look for products that boost: collagen, elastin, and glycosaminoglycans — the primary skin structure that keeps your skin tight and smooth. 
Check your cellulite creams now and see if it has these benefits. If not, then I guess it's time for you to know about our favorite toxin-free cellulite treatment. 
What's In The Guide
WHAT IS CSM REDUCE
CSM Reduce is an organic skin firming cream that works best with the legs, stomach, and butt areas — it tightens, firms, and tones your skin. 
A revitalizing herbal treatment for all skin types that reduces cellulite appearance, veins, and love handles. 
Moreover, CSM Reduce boosts collagen production for fast cell regeneration, tightens loose skin, and improves overall skin health. 
But what makes CSM Reduce the best cellulite cream? Well, these powerhouse ingredients: 
Aloe Barbadensis (Aloe Vera) 
Aloe Vera contains antioxidant, antibacterial, and anti-inflammatory properties. That is why it is a common ingredient in skincare because it protects the skin from free radicals. It can improve skin integrity, too!
Many can vouch that coffee scrubs reduce cellulite appearance effectively. It is because coffee contains caffeine. Caffeine is rich in antioxidants and has anti-inflammatory properties that boost healthier skin. Now, Guarana Seed has caffeine properties. 
Also known as Indian Gooseberry or amla is a native plant found in India. Its fruits, leaves, and seeds are utilized as traditional Indian medicine. But because it contains a high amount of Vitamin C, Amalaki Berry is a natural anti-aging ingredient. It has anti-collagenase properties, which help fight the breaking of bonds in collagen caused by collagenase enzymes. 
This medicinal plant was popularly called a panacea by Asians three thousand years ago because of its active compounds. Even before, its extract is used to heal or improve skin problems like eczema. It contains antibacterial and anti-inflammatory properties. Gotu Kola's medicinal properties can treat photoaging skin, cellulite, and striae.
Just like the above-mentioned potent plants, Gingko Biloba contains antioxidant and anti-inflammatory properties, too. These active ingredients can help fight free radicals from damaging healthy skin tissues. 
Aside from these potent natural ingredients, CSM Reduce is super rich in herbal and botanical extracts your skin will be grateful. But what's more? 
The Top 3 Benefits of CSM Reduce
Rich in natural ingredients that firm, tone, and smooth problem areas in just a few weeks of consistent use. 
Hydrates and Reduces Imperfections
It contains organic ingredients that naturally reduce the appearance of cellulite, stretch marks, and veins. Deeply hydrates your skin while protecting it from harmful free radicals. 
Stimulates Collagen Production
It has a tingly and soothing effect that relaxes muscle tension and fatigue. Also, it stimulates the production of healthy elastin and collagen. 
So, how should you use CSM Reduce? 
CSM Reduce is best after a shower or body brushing session. Just massage the lotion onto the hips, thighs, buttocks, stomach, and waist twice daily. 
You may use a spatula like CSM Face Mask Brush to evenly lather the cream. 
This skin tightening cream is non-greasy and fast-absorbing, it will not get on your clothes. It will leave a light and relaxed feeling every after application. 
Did you know that dry brushing your skin can reduce cellulite? And not just that, it helps with Keratosis Pilaris, too! Click the links to read more about it.