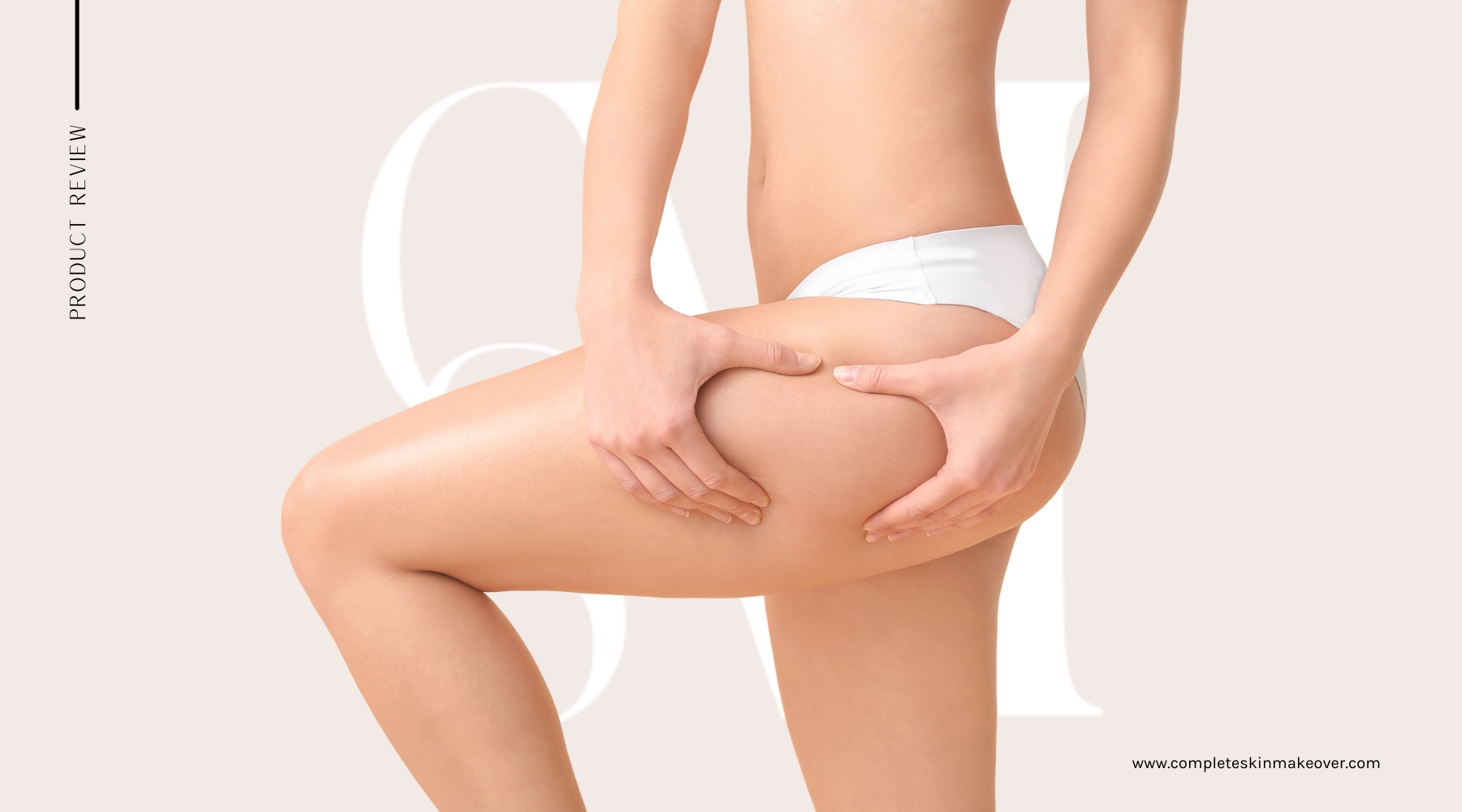 Our Best Pick To Reduce Cellulite [And Our Users Fave]
Cellulite is so common that it affects 85%-95% of women.
Most of the time, cellulite appears after puberty, and around this age, we become more self-conscious. 
And yes, having dimpled and lumpy textured skin can be an additional concern, especially if you love wearing short shorts or bikinis. 
Although cellulite is not an alarming medical concern, it still affects our confidence big time. 
And If you are like us, we know you have tried almost every anti-cellulite treatment you can try.
Unfortunately, most of us aren't satisfied with the result — probably because of wrong expectations as well. 
We found out that no treatment can eliminate cellulite. But, you can reduce cellulite appearance by being consistent with the products or methods that work for you.  
And in case you are still on a search for the best cellulite treatment, we are here to share a method and a product that best works for us (and our users).
The best part? You only need two products!
Anti-cellulite Product 1: Our favorite exfoliator — The CSM Natural Body Brush 
If you are not new to body brushing, you might agree with why we recommend this method. 
Dry brushing can remove dead skin cells and smooth your skin, but it is more than that. 
The dry brushing method can help flush toxins in your lymphatic system and improve circulation. 
And this helps your body regenerate healthy cells and encourages collagen production for skin elasticity retention.  
How To Use CSM Body Brush For Cellulite
The 

dry brushing method

 is best for this procedure. Take off your clothes because this is best done when naked! Also, make sure that your body brush is dry and cleaned. 

Let's start from your feet. Make long upward strokes. Always make sure to brush inwardly to your heart. The same goes with your arms. 

For your bum and stomach, slowly brush your skin in a clockwise circular motions. Make sure to always be gentle on these parts. 

For coarser parts in your body (like your elbows, heels, and knees), brush in small circular motions to help loosen the rough dead skin in these areas. 

Do this for at least 5 minutes. Moisturize your skin with CSM Reduce or proceed to your bath routine!
Here are a few reviews from our users: 
Anti-cellulite Product 2: Our potent organic cellulite cream — CSM Reduce
CSM Reduce is an anti-cellulite cream made with potent natural ingredients. It is light and fast-absorbing, but effective in toning your skin. 
It contains organic ingredients that naturally reduce the appearance of cellulite, stretch marks, and veins.
Deeply hydrates your skin while protecting it from harmful free radicals. 
How To Use CSM Reduce After A Dry Brushing Session
Right after dry brushing your skin, pump a good amount of CSM Reduce and apply it on target areas. We love using CSM Face Mask Brush to evenly lather it on our skin. 
Spend an extra time to gently massage the target areas to help absorb the products. 
Done and ready for the day! 
These beautiful ladies swear to its fast result: 
The best products for cellulite are widely available, but finding the best product for you can be a headache.
And you might have tried and spent a lot looking for the best cellulite creams or best cellulite treatments, but the real secret here? Consistency. 
As we mentioned, you cannot find a product that can eliminate cellulite. You can only reduce its appearance with consistent application. 
But with CSM Body Brush and CSM Reduce, you are not only reducing the dimpled area of your skin, but you are also improving your skin's overall health. 
A win, right?  
To read more about the amazing benefits of these two potent products, these guides is for you: CSM Body Brush, CSM Reduce.