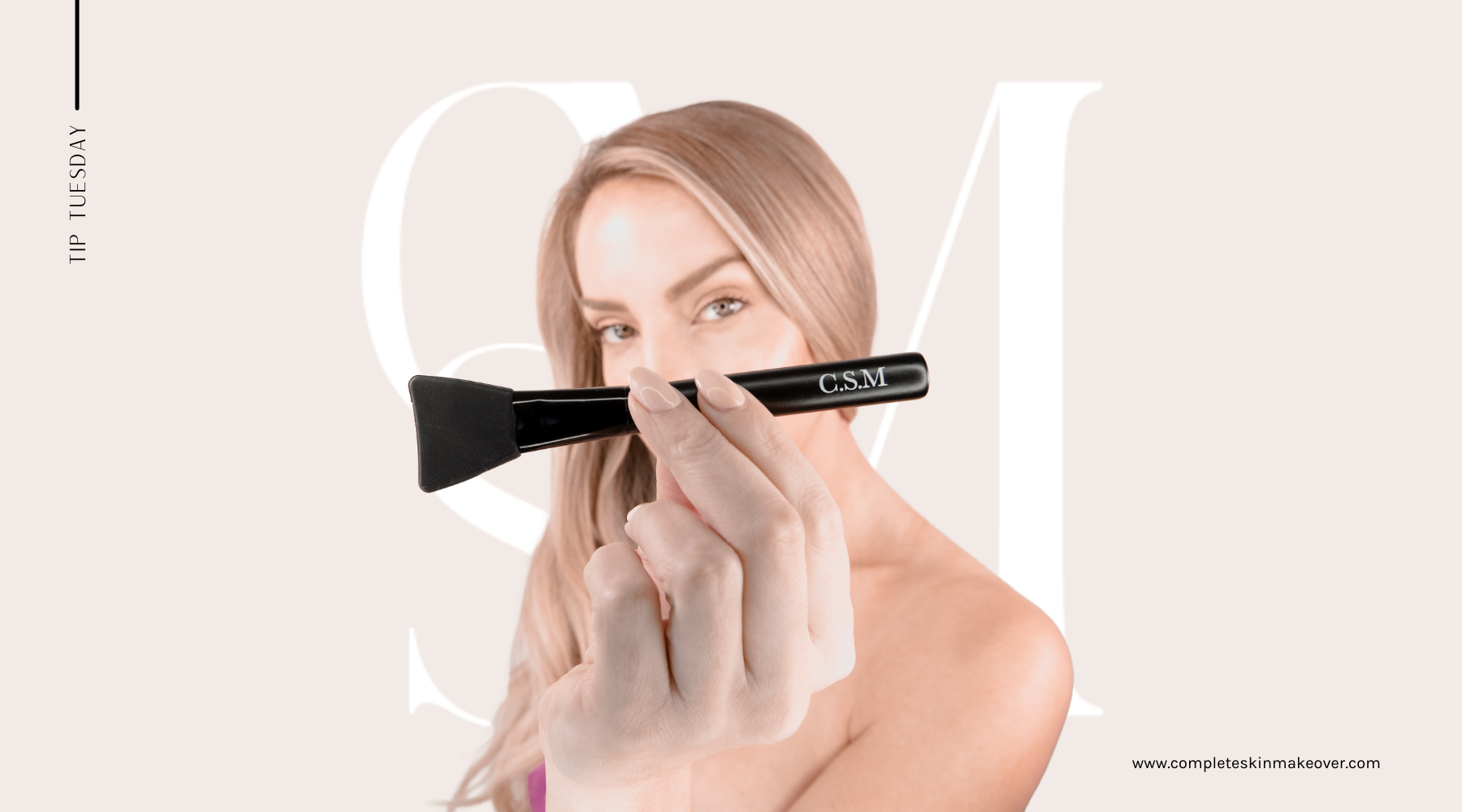 How To Clean & Maintain Your CSM Beauty Tools
We love our beauty tools (a lot), especially our CSM Beauty Tools.

It is hard to explain, but it gives us the feeling of being extra pampered. It is like having a spa day at home — that kind of comfort.

And if you are like us, you might have experienced the struggle of having them, like keeping them clean and germ-free.

Bacteria can foster almost everywhere, and your beauty tools are not an exemption. And that is the last thing we want because it can get real nasty.

So what do you have to do?

If you are still clueless on how to maintain them, let these simple tips help you:
1.Wash them every after use.
When you use them, wash your beauty tools immediately. This will help keep your tools like new and prevent any germs from building up on them.
Read CSM Body Brush care tips. 
2. Dry them thoroughly.
You should also make sure to dry off your tools after each use. This will help prevent any bacteria growth and damage to the material of the tool from overuse or exposure to water. 
Read CSM Konjac Sponges care tips. 
3. Use a gentle cleaning soap.
Use a gentle soap in cleaning your beauty tools. This will remove the dirt and make sure that there is no bacteria left behind. You can also use an antibacterial soap if you want to be more careful about this matter.
Read CSM Face Mask Brush care tips. 
4. Store them properly.
Store each of your tools separately using a case or pouch. Storing them separately according to its type will prevent damaged or cross-contamination.
You need to store them in an area where there is no dust and humidity so that they will not accumulate dirt easily. Keeping them clean will help you save money since you won't have to buy new ones anytime soon!
Another tip: To prevent rust from forming, you should apply a little bit of oil or petroleum jelly on the metal parts of your tool like CSM Face Mask Brush. This will prevent the formation of rust that can damage your skin in the long run. You should also keep them away from moisture as much as possible so that they will not rust quickly.
---
Washing off the products from your tools and drying them after use are simple ways of keeping your sponges germ-free, but deep-cleaning them once a week is also recommended (especially when you are using them every day).
Do not leave wet brushes or tools sitting in the sink as they can harbor bacteria which can cause infections in cuts and scrapes.
Never share your tools with anyone else — this includes sharing makeup brushes!