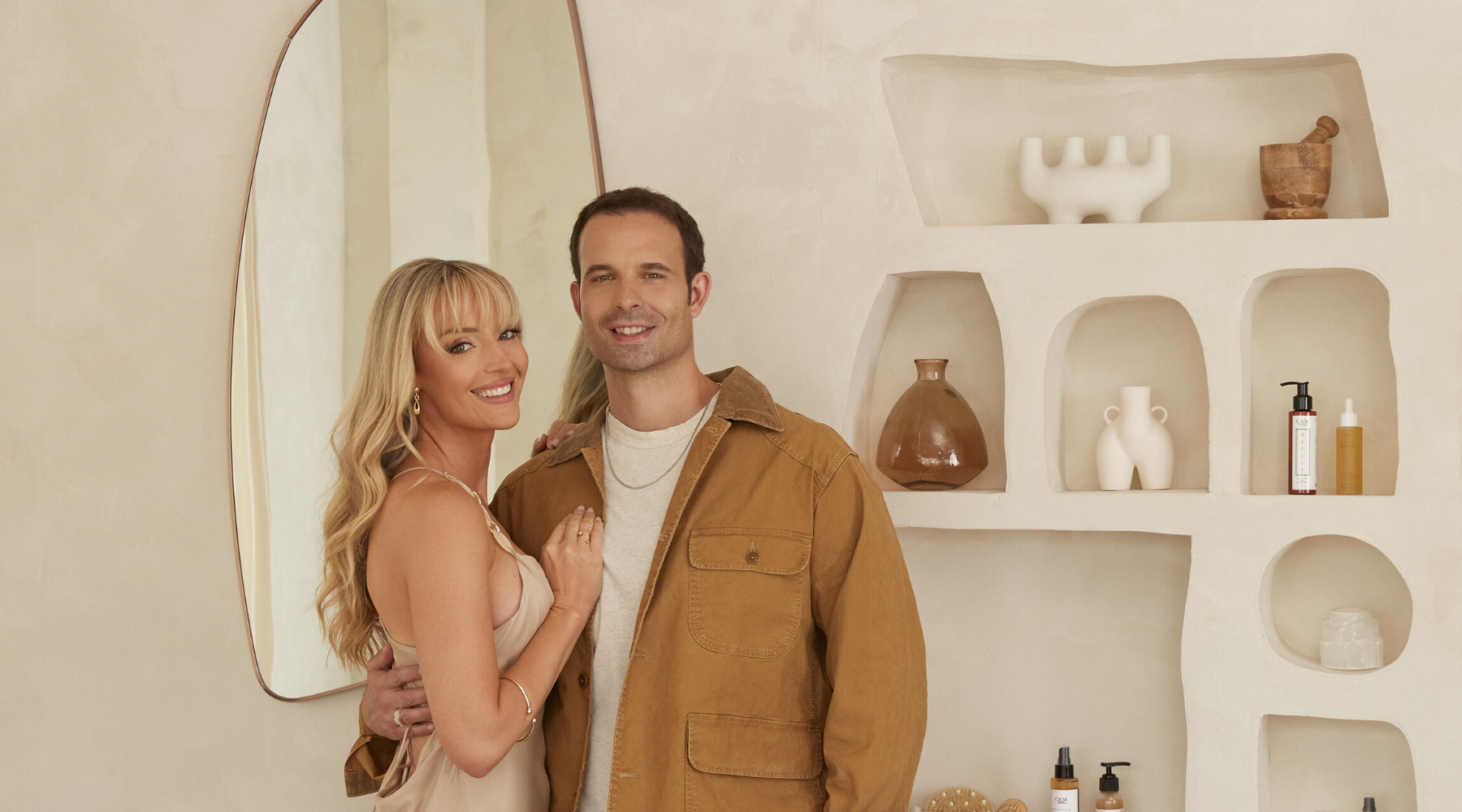 How We Started Making Healthy Lifestyle Changes
How We Started Making Healthy Lifestyle Changes… We swapped 3 am bedtimes to rise with the sun.
Our venture into this holistic world started with curiosity.
We went from playing poker professionally—all-nighters, smoke-filled rooms, and plenty of crazy distractions, to uber-clean living—only non-toxic candles after sundown, rising before dawn, and founding a holistic skincare company. 
That's quite a shift.
While living in the pro-gambling world, we met, fell in love, got married, and traveled the world together. 
And that's when things changed for us.
A life-changing discovery.
All it took was a move to the other side of the world for the new journey to begin.
Hey, this is Lacey. 
While living in Hong Kong, I discovered natural options and the powers of holistic treatments. I found aromatherapy remedies for my skin conditions that actually worked! I asked endless questions and dove headfirst into finding out more. 
I had been dealing with skin issues all my life. From allergic reaction to eczema and facial scars from multiple dog bites.
The amazing results I experienced got me thinking about the power of natural therapies. And pivoting into an overall healthier lifestyle.
When you know better, you do better.
Hi, this is Keith. 
Just like Lacey, I had the drive to dig deeper into pursuing holistic alternatives. My fast life as a professional gambler, starting at 17, began to take a toll, and I needed a positive change.
I loved researching and experimenting with different holistic modalities and practices to see what made the biggest differences for me. 
My interest in natural health and holistic living has been an immersive, life-changing experience. Not only do I feel better, but I show up more engaged and, with Lacey, created a business around our discoveries and research.
But I didn't start here. It's taken me years of seeking to feel like I've arrived. 
Now, I love to share my discoveries with all who'll listen!
Healthy lifestyle changes.
When we started caring about our health more and diving into this holistic world, we were overwhelmed. 
But we started small. 
One of the biggest changes we made was going to bed earlier and waking up earlier. It's been a lifestyle game-changer for us. We've experienced:
✨ More clarity.
✨ Reduced stress.
✨ Improved memory.
✨ Better quality sleep.
✨ Increased energy levels.
✨ Boosted immune systems.
These days, when the sun sets, we light candles *no bright evening lights* and settle into bed at about 7 pm. We chat, read, or watch a show on the laptop (with glasses that filter blue light). 
We wake up with no alarm between 4:00 - 5:00 am—about when we went to bed during the old poker days!
Simple tips for living healthier.
Everyone has their own circumstances and challenges, so remember to give yourself grace. 
Be open and curious.
Embracing a healthier lifestyle isn't about being perfect but making decisions that will give a better outcome. 💛
A few ideas to try…
⚡Wake up before the sun.
⚡Move your body in some way every day–try Pilates and walking.
⚡Simplify your routines by cutting out anything that isn't necessary.
⚡Schedule downtime.
⚡Sit for 5 minutes and just breathe.
⚡Limit harmful ingredients (good vibes only, please).
Whatever you do, try to make just a small change today. The impact will compound over time, and eventually, you'll feel so much better.
We're here to give you all the juicy details about just what holistic living means and how you can make intentional changes to live in alignment with the vision you have for yourself. 💛