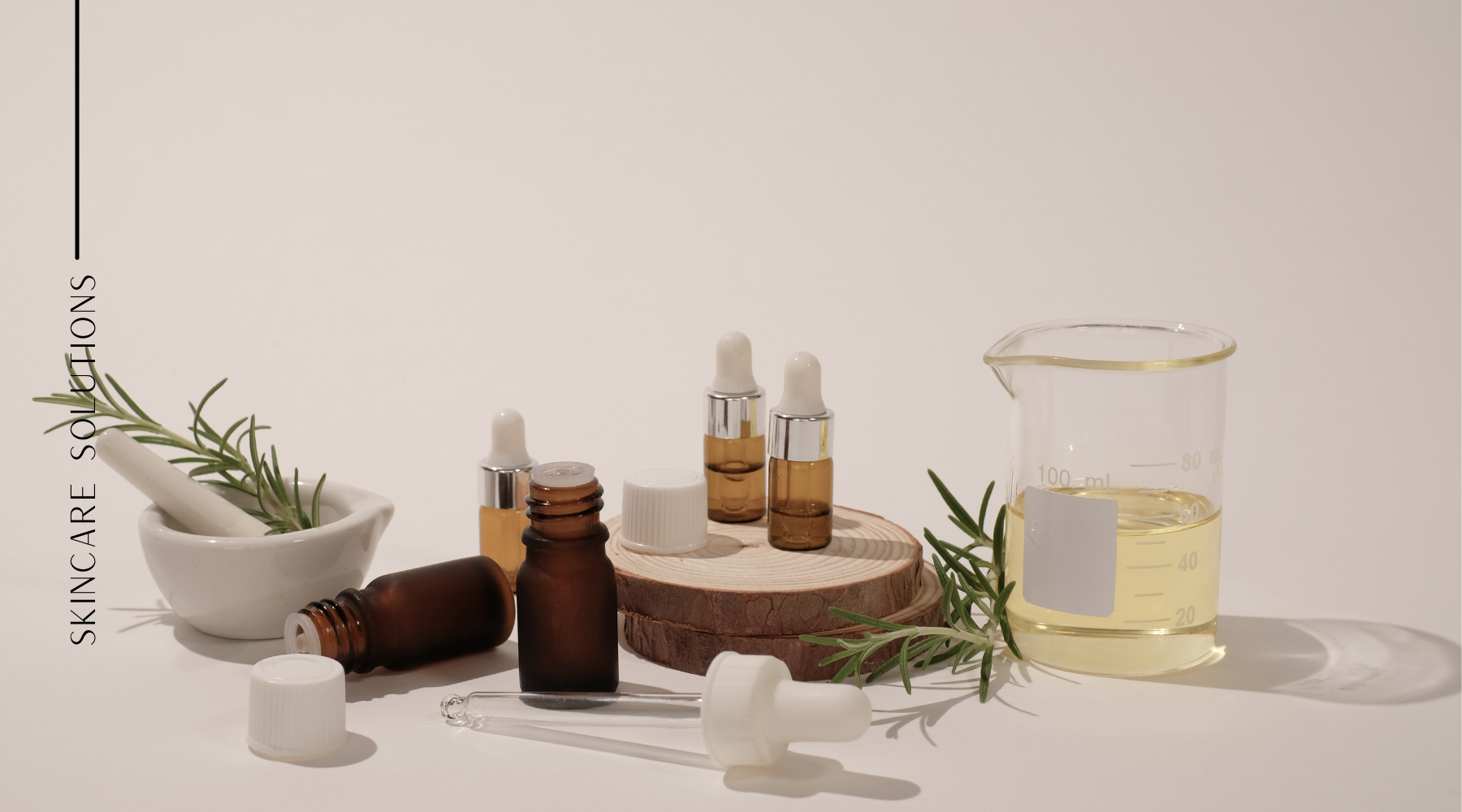 What is Greenwashing?
What is Greenwashing? Everything you need to know about this beauty industry secret.
When shopping for a beauty product, what comes to mind when you read the *buzzy words* natural, organic, and chemical-free? 
You think the products are:
✅clean
✅healthy 
✅eco-friendly
These terms have been printed on beauty labels and used in advertising for years, marketing brands as good for you, green, and wholesome. 
But are they?
Some brands are making strides in using natural, organic ingredients. And being more "green" in the process. 
While others use *green sounding words* to appear cleaner than they are—an icky phenomenon known as greenwashing.
Companies that use greenwashing terms and practices essentially trick people into thinking they're making a good choice when it can actually be the root of many negative side effects.
Plenty of companies want to jump on the [green-colored/eco-friendly] bandwagon but have no intention of making their products healthier for their customers or the environment. 
And that's a real bummer. 😠
At CSM, we seek to inform and share what we know to be true. We will NEVER hide something toxic in our products and are always transparent about what goes into every formula.
Although we don't want to throw shade, we do want to get to the truth for you.🕵️
What does greenwashing mean?
A green spin on certain claims is a form of propaganda. This misleading practice is either a complete fabrication or doesn't provide the whole story about a company or its products.  
Using marketing claims like natural or eco-friendly to describe a product that is harmful to the environment or your health is unethical. 
But it happens all the time with companies of all sizes—even the big (okay, especially the big) cosmetic companies. Yuck.
Examples of greenwashing are everywhere.
Looks can be deceiving. 👀
Appearing to be a healthy brand through certain graphics, brand colors, or sporadic eco-friendly initiatives can be misleading. 
Think of the leafy, plant-focused images some companies use to help them portray a more natural stance. Companies like Aveeno, Huggies Pure & Natural, and The Body Shop. Sorry, not sorry, to be the ones to break the news!
Have you looked at their ingredients lists? They may use a natural ingredient here and there, but their products are not as  natural as the marketing department wants you to believe. 🌿
And some companies use a green-colored logo to connote a brand's quote "clean" philosophy. Think of British Petroleum (BP), Simple Green, and Starbucks. ♻️
Sure, these companies may have some green policies or donate money to environmental issues, but are their primary business practices in conflict with environmentally-friendly messaging? Are their products good for the environment?  Ummm, no.
These subtle practices are the sneakiest since they don't make an outright claim but give the appearance of healthy and green.
If their eco-messaging is not a cornerstone of their company philosophy, it's greenwashing. 
What drives a brand to promote greenwashing?
Companies like to be seen in a positive light. So making popular feel-good claims works well for their reputation.
And their bottom line—selling more products and services.
Companies are in business to make money. YES… Money is needed to create jobs, compensate partners, and bring helpful resources to the market. But when it's done at the cost of honesty and integrity, that's where the problem lies. 
We believe you can be honest, transparent, and helpful while providing products that deliver on their promise. 
We question everything—even if it's widely accepted as the norm—until we dig deep enough to find the foundational bedrock on which to build. There's no space for shortcuts; No need for shady practices. 
Can you trust the beauty labels?
You've probably spotted the smattering of icons that line the bottles on beauty store shelves. You know the ones…
"Clean"
"All-natural"
"Sulfate free"
"Paraben free"
They may sound official, but there is no "Beauty Industry Board'' that awards these designations. There's no test to pass. No ingredient review process.  
Most of the "certifications" you see on popular skincare products are just make-believe labels. They're basically marketing ploys that give these products the illusion of being good for you…In hopes of inspiring more purchases. 💸
In the US, labeling a product "clean" has no regulation. It's all up to the company's standards and not subject to any scrutiny beyond consumers picking up the bottle. Many of the brands that use these icons buy the rights to slap these stickers on their products without having to follow through
According to the FDA, you can put anything you want in cosmetics (source). Let's repeat that… You can put any ingredient you want in cosmetics. That means those "clean" products in the drug store "clean beauty" section may be filled to the brim with synthetic chemicals.
You deserve products that are ACTUALLY good for you–and work. No fancy buzzwords. No misleading stickers. Just simple ingredients so you know exactly what you're getting.
Common greenwashing claims.
Here's a quick guide to some of the most common cosmetic greenwashing terms and what to look for—no science degree required!
Clean: What signifies a clean ingredient list? It's pretty much up to the manufacturer to decide. Even if parabens and phthalates aren't used, other irritating chemicals, like synthetic fragrances, may be added, which can cause health problems like asthma and allergies. 
Organic: Just claiming organic doesn't mean the whole product is made with organic ingredients. To use the USDA Organic seal, a product must be made with at least 95% organic ingredients and certified by the FDA.
Naturally derived: While an ingredient may have started out as a whole plant or natural compound, it can undergo intensive processing. And end up very different than initially harvested. So you may think the ingredient is natural, but the end result might be closer to a synthetic instead.
Eco-friendly: Sustainability has become a buzzword lately. For a good reason—companies are making significant strides toward more environmentally-friendly packaging. But what's inside the bottle? The formula may contain ingredients that aren't good for you or the planet. To be safe, look for brands that are transparent about their material sourcing, business practices, and ingredient lists.
Take a look at this handy list of 10 toxic ingredients to avoid—helping you steer clear of the big nasties out there. 
We will NEVER hide something toxic in our products and are always transparent about what goes into every formula.🪟🔍
How to protect yourself from greenwashing.
Cutting through the clutter of claims doesn't have to be a mud-slogging journey with a Ph.D. in organic chemistry. 
In fact, it's actually quite simple. 
*Read the ingredient list instead of the marketing claims.* 📖
Going by the brand's tagline to influence your purchasing decision won't give you the whole story. 
(Unsure about a specific ingredient? Bookmark this link for a database of ingredients from EWG.)
Pro Tip: The first few ingredients you see on the label contain the highest percentage of the formula. If the majority aren't plant-based ingredients, it's probably not a natural formula. 
It's more likely a *fairy dusting* of plant extracts to make a green claim. 🧚
A product may have broad claims like all-natural, organic, or botanical. And hopefully, they are true. But now you know what to look for!
Bottom line: Do your research and choose authentic brands with simple, transparent messaging. And, when in doubt, look at the ingredient list—not the flashy claims.