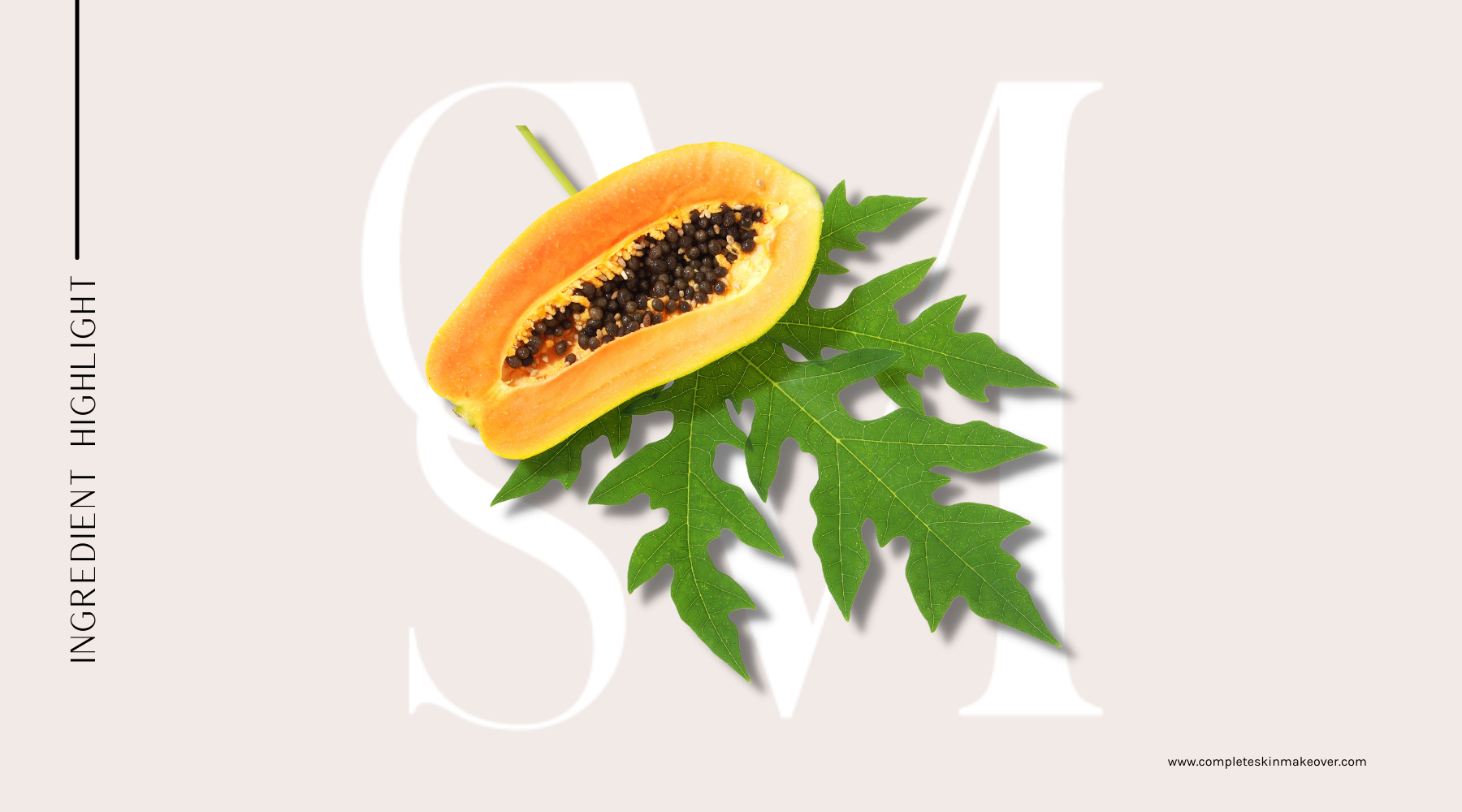 Ingredient Highlight: Papaya Leaf Extract [Benefits on Skin]
One of the most potent natural ingredients in clean skincare products is Papaya Leaf Extract. 
It is nothing short of a miracle ingredient for the skin.
Before the age of science, people looked for solutions to their problems in nature. 
So when they had issues with their skin, papaya leaf extract was one of the solutions that were sought after. 
Papaya leaf extract benefits can help in the treatment of skin issues. It has many benefits on the skin, but these top three benefits are our favorite: 
It Helps Reduce Wrinkles And Other Signs of Aging
Papaya leaves are rich in antioxidants and phytonutrients that help fight free radicals, which cause premature aging. Papaya leaf can be used to get rid of wrinkles and other signs of aging on the skin.
It Improves the Appearance Of The Skin
Papaya extract contains vitamin A — an antioxidant that improves the appearance of your skin by slowing down the signs of aging. Also, it contains vitamin C, which reduces discoloration and keeps your skin looking healthy and young.
It Is A Natural Exfoliant
Papaya leaf extract contains papain enzyme — a natural exfoliant that breaks down dead cells and increases cell turnover rate. Responsible for keeping your skin fresh and glowing. And as well as getting rid of acne scars and blemishes.
CSM Product with Papaya Leaf Extract