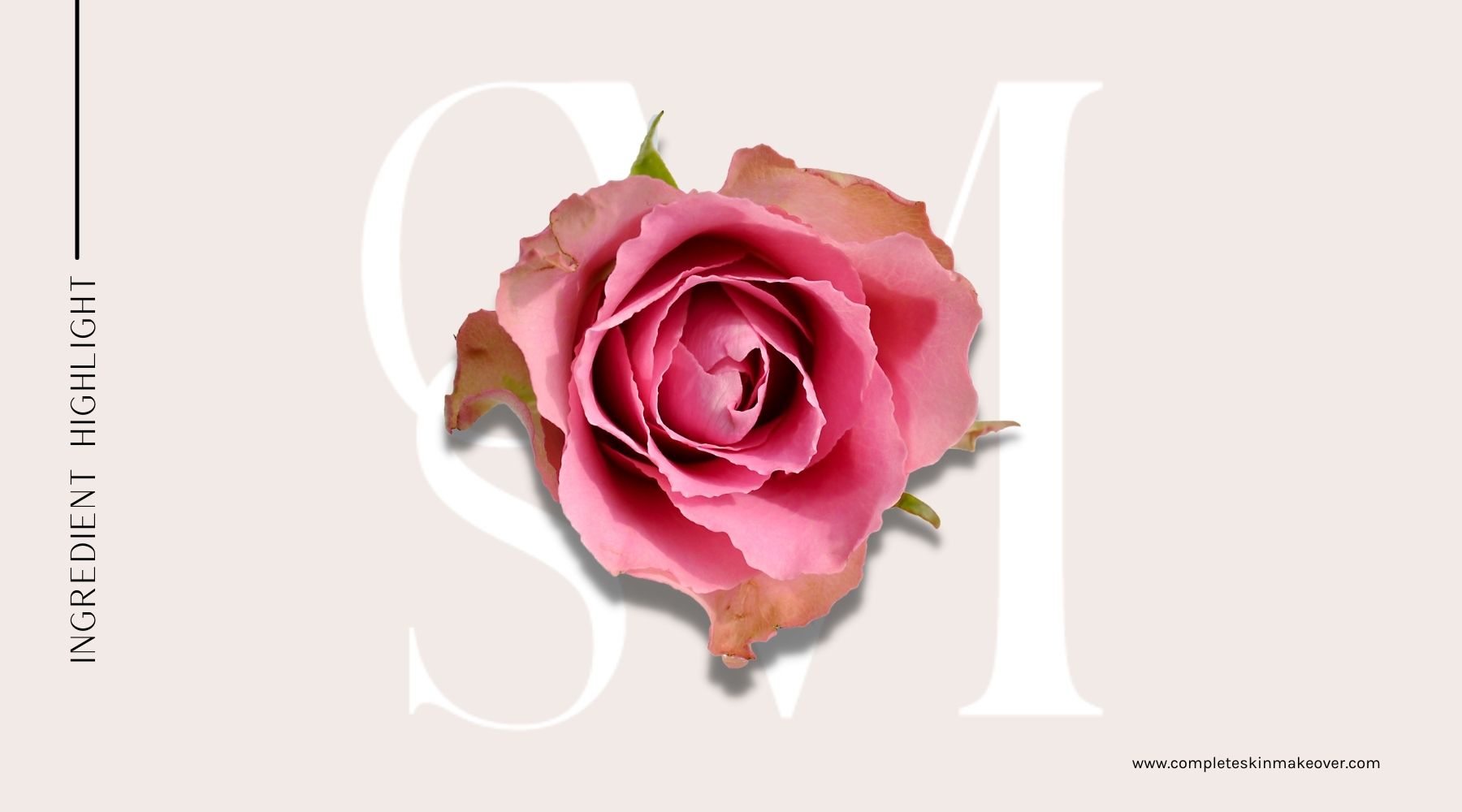 Ingredient Highlight: Rosewater [Benefits on Skin]
Rosewater, also known as a rose hydrosol, is from distilled roses. 
Iranians are the first users of rosewater. They use it for bath rituals, medicine, and a food additive. Today, rosewater is a popular skincare ingredient that is well-loved!
We definitely love rosewater. Aside from the fact that it smells good, rosewater contains potent organic chemicals. These organic chemicals are beneficial to our skin. 
We love distilled rose water from Rosa Damascena or Damask Rose. 
It is one of our favorite natural ingredients because of the following benefits. 
5 Amazing Benefits of Rosewater on Your Skin 
It is rich in antioxidants. 
Carboxylic acid is one of the chemical contents in Damask Rose. It is a good source of antioxidant properties. This potent organic acid helps protect cells from damage. Damask rose is also rich in Vitamin C, which is a good source of antioxidants. 
It has Anti-aging properties.
Thanks to its organic acids, distilled rosewater from Damask Rose has anti-aging properties that can actively reduce fine lines. 
It helps soothe skin irritation.
Rosewater from Damask Rose has potent anti-inflammatory properties. It helps soothe the flare-up of common skin conditions like eczema or rosacea. 
It reduces skin redness.
As mentioned, distilled rosewater from Damask Rose is high in anti-inflammatory properties. It does not only soothe skin irritation but also reduces redness and puffiness. 
It heals cuts, scars, and burns.
Rosewater of Damask Rose has antibacterial and antiseptic properties. These active compounds help speed up wound healing and scars. It also soothes burns. 
CSM Products with Rosewater
Ultimate guides for CSM Renew and CSM Rose Aloe Witch