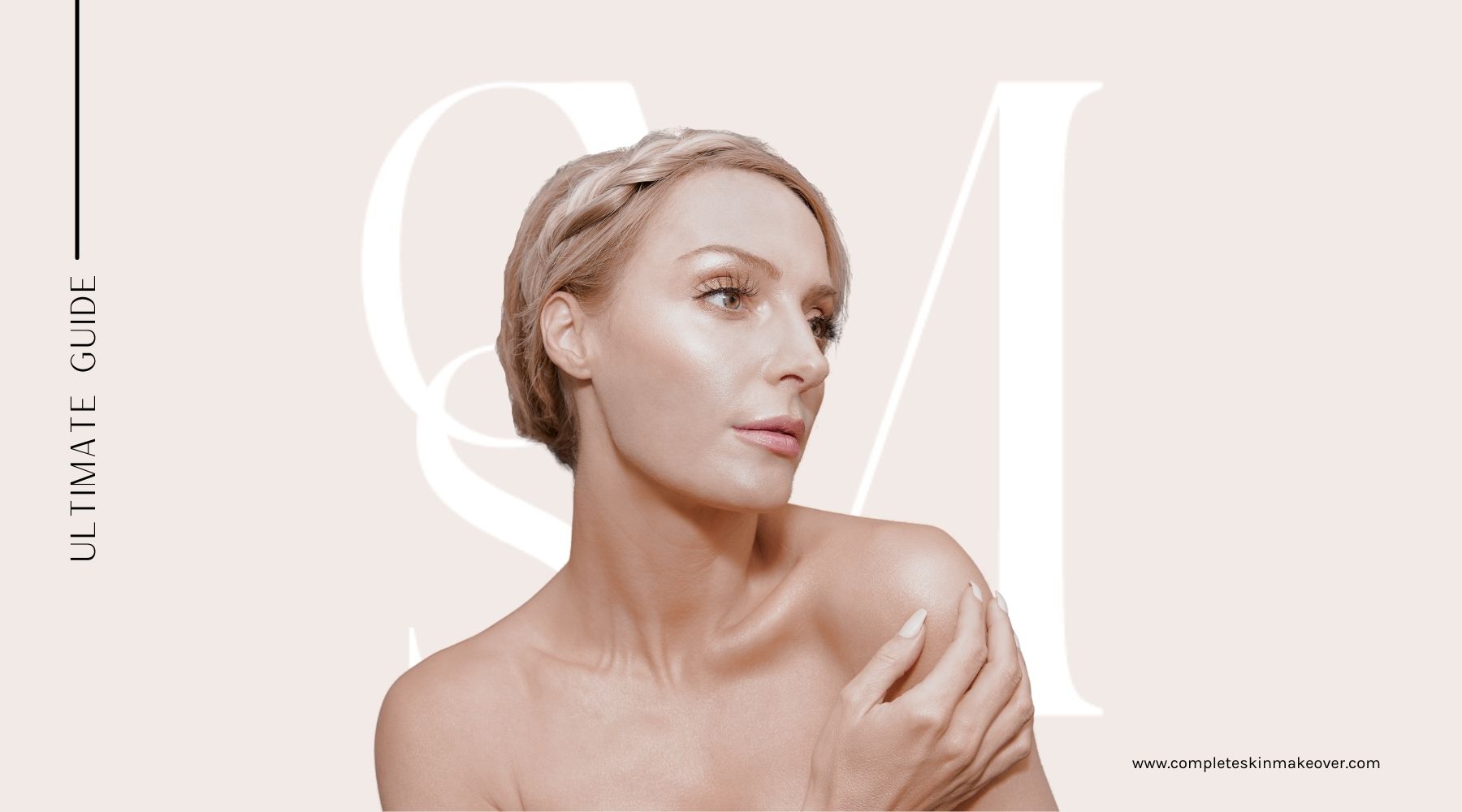 The Ultimate CSM Self-love Routine
What does it mean to love yourself? 
You may have encountered this question a lot, or you may have questioned yourself many times. 
Loving oneself is somehow an indifference to most of us. Not because we don't know how to love ourselves, but because we are often conflicted with the idea. We overthink and get stuck. 
And then the question we often stop us: Are we doing it right? 
In all truthfulness, there are no imposed general standards in self-love. There is no right or wrong in loving yourself. 
By definition, self-love is taking care of your well-being and happiness. That's it. As simple as that. Taking care of yourself and your happiness. 
But, why is it important? 
According to research, self-love is potent to your mental health and positive well-being. It strengthens you mentally, physically, and spiritually. 
Self-love is your foundation in becoming resilient. Life may throw rocks at you, but with positive well-being, you'll survive it. 
So, how to practice self-love? 
There are a lot of ways how to achieve this. You can do meditation, exercise, eat healthy food, and more of the good stuff. 
But if you are not sure where to start, let our favorite self-love expression be your first step. 
The CSM Self-love (Skincare) Routine 
Creating your skincare routine is a self-love expression. It's because in making your skincare routine, you are investing valuable time to yourself. 
Time in choosing the right products for your skin. Time in pampering and nourishing your skin to achieve your desired result. 
It's not going to be easy (at first), but the journey will be pleasant. We assure you. 
Now, let's hop in. 
The Preparation
Be knowledgeable. 
Finding the right products for your skin is the first step in creating your skincare routine. Do not let your skin be a guinea pig. Trial and error are not good most of the time. So, seek professional help before applying a new product, especially with high synthetic ingredients. Your skin needs proper nourishment, too. Help it by using good products.
Be committed.
Dedicate an ample amount of time to do your skincare routine. Pampering and nourishing your skin will take a lot of your time. Time spent will depend on the number of products you will use.
Be consistent.
Like most of us, venturing into a new hobby will be exciting at first. Later it will become taxing, especially when you are a hustler. But if you set the right reasons and dedicate time, being consistent will be easy. When life gets overwhelming, always go back to your whys. Always go back to the reason why you are doing your skincare routine. 
In Choosing the Right Products
This part will be overwhelming. The number of skincare products in the market is so wide, it is a pain in finding the right one. But we are here to help you, of course. 
CSM is a skincare brand that advocates the use of the highest quality natural and organic ingredients. We had our fair share of products with harmful chemicals. Thus, we created skincare products that will help your skin glow most naturally. 
But in choosing the right products, always avoid these harmful chemicals:
Parabens

Sulfates

Formaldehyde

Artificial fragrances

BHA & BHT

Phthalates 

Toluene

Oxybenzone

The 4-Step Skincare Routine by CSM
In CSM, a basic skincare routine is enough to nourish your skin. So if you don't like layering 10-12 products every self-love session, let these steps guide you. 
Step 1. Cleanse
Cleansing is an essential step in your skincare routine. Cleansing removes unwanted dirt and makeup residue that may block your pores. It is so essential that you can't skip it. Never. 
Step 2. Prep
We often use toners as a double cleanser. Toners can remove remaining makeup residue that your facial cleansers can't. But aside from that, toners are essential to prepare or set your skin to absorb other products.
Step 3. Rejuvenate
We get harmful toxins every day, and that's inevitable. So to help our skin, it is important to rejuvenate regularly. Although cleansing and toning help, it does not repair our skin. Rejuvenating your skin with serums helps maintain skin elasticity and boosts collagen production. 
Step 4. Moisturize
Moisturizing your skin should be an essential part of your beauty regimen. Cleansing can strip down your skin's natural oils. Moisturizing your skin will help cell turnover because it traps the nutrients you get from other products. Moisturizing will help your skin big time. It will make your skin smooth and supple. 
Read the detailed steps here. 
CSM Best Skincare Tools
Exfoliate Your Skin using CSM Body Dry/Wet Body Brush
This traditional beauty secret is believed to help blood circulation, detoxify the lymphatic system, helps maintain a supple youthful complexion, and relax the mind. Read the full blog here. 
Deep-cleanse Your Face using CSM Organic Konjac Sponges
Soft facial sponge made from organic konjac plant root infused with bamboo charcoal powder and essential minerals. May be used with or without a cleanser. The best quality sponges like ours are super soft and gentle! Read the full blog here.
Less mess with our CSM Face Mask Brush
Our silicone brush helps you apply all your skincare products - without wasting. Soft, flexible, heat resistant, and sanitary. Read the full blog here. 

CSM Favorite DIY Recipes
A hydrating Rosehip Oil Face Mask you can easily whip at home. Read the full blog here. 
Quickest and Healthiest Bone Broth Recipe
Our very own secret beauty elixir was revealed! Boost collagen production with this recipe. You will love it! Read the full blog here. 
The meaning of loving yourself is taking the time of letting yourself feel loved and happy. It doesn't have to be grand or expensive.
There is self-love in taking care of your skin. There is self-love in doing a 5-minute meditation. There is self-love in simply embracing someone.
These simple practices can create even a little ripple of change, and that's what matters. 
Here in CSM our favorite self-love expression is taking our time pampering our skin. Nourishing it the right way using the right products.
Our protective barrier needs TLC, too!