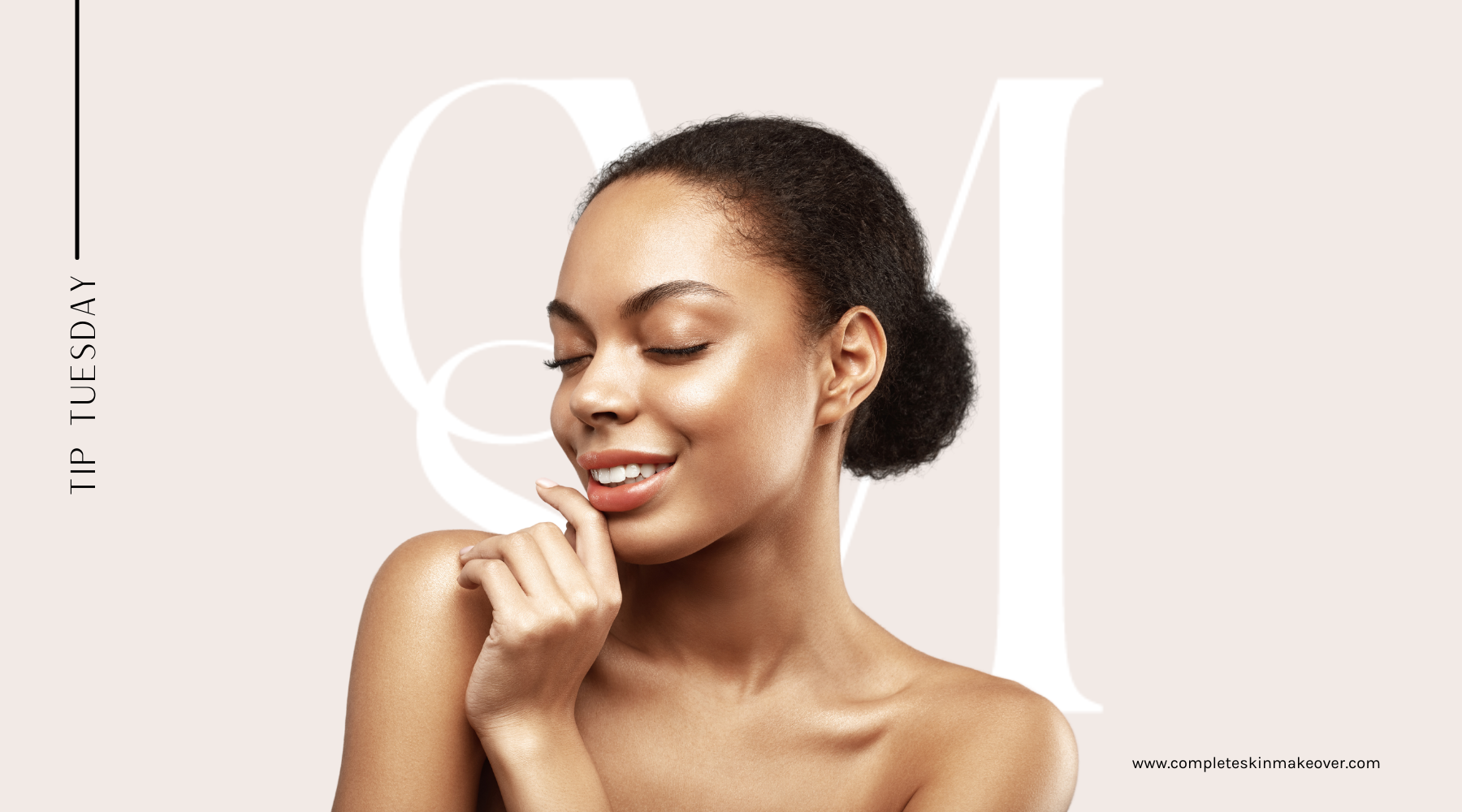 CSM Tip Tuesday: Prep Your Skin For A Spring Glow-Up
Spring has sprung. 
It is the season of renewal, growth, and blooms -- a time to bloom and grow into your best self. 
A good skincare routine is a great way to make sure you look your best as the weather gets warmer, sunnier and you welcome spring with open arms.
There are many ways to get your skin ready for spring. Here are some tips:
Spring-clean your exfoliating tools.
The act of exfoliating opens up your pores, making them more susceptible to bacteria and dirt. That's why it's so important to make sure that you're doing your scrubbing with clean tools.
So, before anything else, give your exfoliating tools a good cleaning, especially if you've been using them for a while.
You don't need much! Just add some gentle soap (or a mild soap solution) to a bowl of warm water and let your tools soak for about 10 minutes. 
After that, rinse everything off with warm water and leave it to air-dry overnight.
Pro-tip: Replace your tools if they're old or damaged. In addition to being less effective, they could cause micro-abrasions or cuts on the skin's surface.
Exfoliate like you mean it. 
Regardless of where you live, chances are you've been dealing with dry, flaky skin all winter long.
You've probably been diligently exfoliating your face, but what about the rest of your body? It's time to give those arms, legs, and backs of the knees a little extra TLC.
Exfoliation is a great way to get glowing skin. By removing dead skin cells and other impurities from the surface of your skin, exfoliation will help reveal the healthy skin underneath. You can do this either by using an exfoliating product, but our all-time fave is definitely dry brushing! 
Affirm the new you. 
With the new season comes fresh energy and renewed motivation. 
We are inspired to clean up our diets, our homes, and our routines. 
Spring signals a fresh start – a chance to begin again, set new goals, and move closer to where we want to be.
And when it comes to skincare routine, this means saying goodbye to heavy winter creams and hello to lightweight hydration. 
With spring in full swing, it's the perfect time for a clean start with clean ingredients, like those found in our CSM skincare line.
Fresh ingredients come from the earth and return to the earth. They are simple, pure, and alive with benefits for the skin. They are energizing and uplifting – much like spring itself!
These top three steps are your stepping towards slowly shifting your skincare routine. 
You deserve a clean and refreshing spring glow that will make you look good from head to toe. 
Always remember: your skin is your body's largest organ and should be treated with utmost care.
Shine like you mean it this spring!💖💛